Wood Look Tile in Fort Dodge, IA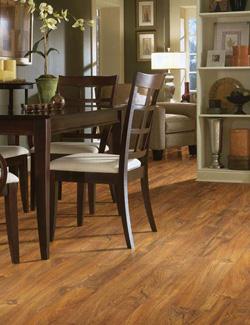 When you are ready to tackle that flooring project, you can rely on Flooring America Design Center to provide you with top-quality wood look tile in Fort Dodge, IA. This product can mimic the design of hardwood but has the durability of tile, making it a popular choice.
Visit our showroom and find the wood plank porcelain tile you have been looking for. We offer an impressive selection of quality flooring, and we have a number of different colors available. When you shop our selection, you will find designs ranging from sleek to rustic, so you are sure to get the finished look that you are envisioning.

Guaranteed Satisfaction with the Selection
When it's time to invest in new flooring, you don't want to rush into things. It's always better to make sure you're feeling confident with your decision. Our dedicated staff is here to help you walk through the process and make sure you know which options are available to you. We will be glad to provide you with an abundance of information about benefits and maintenance regiments for each type of flooring we offer.
Whether your choice is porcelain or ceramic, we have a unique selection that includes tiles of different sizes, shapes, colors, and textures. You'll be happy you stopped by our showroom to view the variety of choices available. With our every-day low prices, you'll be able to obtain your flooring at a price you will appreciate.

The Benefits of Porcelain and Ceramic
Today, it's almost impossible to distinguish a ceramic floor from a natural wood one. These carefully crafted tiles are one of the reasons they are gaining popularity. Another crucial benefit is that these floors are waterproof. This means that our ceramic wood tile can be used in any place that has the potential to come in direct contact with water, like kitchens, bathrooms, and the areas surrounding the swimming pools! With this product, you'll be able to have a look you want without compromising practicality.
When it comes to floor covering materials, ceramic is also one of the most resistant to wear and scratches. This means that wood plank ceramic tile or porcelain wood tiles can be installed in public and commercial venues that experience excessive traffic, and it still look great for years to come.
Our commitment to helping you doesn't end after you've selected your tile. Flooring America offers professional tile flooring installation as a part of our dedicated flooring services. With our assistance, you won't have to worry about your flooring project. We'll be with you from start to finish, ensuring top-quality results. Discover more about how our experienced staff can help with your new floor installation.


Contact our professional luxury ceramic and porcelain tile staff today for all your home or office needs. We proudly serve Fort Dodge, IA, and the surrounding area.
Professional Design Services Are Available